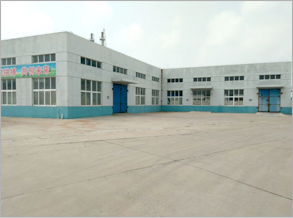 Rudong Xingda Fine Chemical Factory (Nantong Xiangtai Chemical Co., Ltd.) is situated in Secong Huanghai Road, Yanhai Economic Development Zone, Rudong County, Jiangsu, China. It is close to Nantong Airport and is just 10 kilometers to Yangkou Port, thus it is easy of access.
Rudong Xingda Fine Chemical Factory was founded in June 1992, with registered capital of ¥ 5.58 million. It is affiliated to Bureau of Township Enterprise Management. In 1998, it was turned to individual proprietorship enterprise. It occupies an area of 50mu with building area of 9,000 square meters. There are 60 employees in the factory, 6 of which are senior technicians. The factory holds ¥40 million fixed assets. The factory mainly engages in producing, sodium sulfophenylic acid, phenol-4-sulfonic acid, 4-Chlorobenzoic acid, 2-Chlorobenzoic acid, 1,2-Dichloropropane, sodium benzenesulfonate, 4-Nitrobenzoic acid, sodium acetate, methanesulfonic acid and other fine chemical products. It is capable of producing 2,000 tons of sodium sulfophenylic acid, 2,000 tons of phenol-4-sulfonic acid, 4,000 tons ofphenol-4-sulfonic acid solution, 500 tons of2-Chlorobenzoic acid, 1,500 tons of 1,2-Dichloropropane , 400 tons of sodium benzenesulfonate , 1,000 tons of 4-Nitrobenzoic acid, 500 tons of 4-Chlorobenzoic acid , 2,000 tons of sodium acetate, and 2,000 tons of methanesulfonic acid.
The factory was moved o Yangkou Chemical Industrial Agglomeration Area in 2006. Nantong Xiangtai Chemical Co., Ltd. was founded through merging and reorganization with registered capital of $3 million. Main product of Xiangtai are 20,000 tons of vinylidene chloride, 1,1,2-Trichloroethane, and etc. Vinylidene chloride is short for VDC. It is main monomer for producing PVDC resin (SALON) and PVDC latex, and an important intermediate for producing chlorofluorocarbon substitute. It is widely used in pharmaceutical, dye, and other industries.
The company has advanced equipment, mature technology, complete inspection equipment, strict management system, thus it can assure qualities of products. Fifty percent of the products are exported to Europe, America, Southeast Asia, South America, and other regions. The company has established long-term cooperation relations with many clients.Based on first-class management, first-class product, first-class service, we sincerely welcome friends at home and abroad to visit us and talk over business for creating bright future!